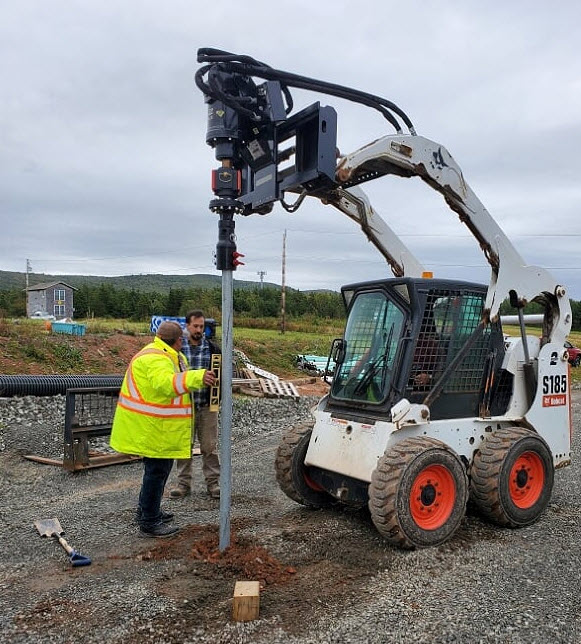 A Stronger foundation.
Helical piles are one of the most effective deep foundation systems available today. AKL Landscaping is now offering helical pile installation as one of our services!
We're proud to partner with Almita Piling to offer helical pile installation in the Cape Breton area.
Almita's true helical piles are a standout innovation that offers the lowest amount of soil disturbance during install in the industry. This translates to less environmental impact and a lower risk of settling / shifting after installation.
Helical piles are the perfect foundation choice for a number of projects, including but not limited to:
Highway Sign Bases
School Portables
Manufactured Homes
Fence and Flag Posts
To learn more about Almita Pilings Helical Pile System, visit Almita.com today or contact us here at AKL Landscaping for a quote!